First, our talent is pre-vetted. While developers are welcome to apply directly through our website, a lot of our existing talent was scouted and invited to apply. Once they apply, they are further vetted through our unique hiring process. The initial interview ensures that they have the personality to mesh well with our company culture, and the second, technical interview ensures that they have the chops to not only meet but, hopefully, exceed the client's expectations.
Technology also plays a major role in our on-boarding process. With the use of collaborative tools like Slack, Asana, and GitHub not only can team members get integrated into our existing team quickly with having quick and easy access to their peers for help and support, it also streamlines managerial and administrative tasks. Technology helps beyond these obvious benefits as well, by leveraging the aforementioned tools more deeply, we bring recent hires up to full productivity in less time and turn them into engaged, loyal employees. Here are a couple examples of this:
We have a slack bot that randomly pairs team members for "virtual coffee" — a one on one online chat where they can get to know a bit more about each other.
We have additional slack channels that allow team members to virtually socialize — posting pics and comments about their personal lives
We have a slack bot that keeps track of time worked, so developers can easily track their time.
We use Google Hangouts for daily meetings — video meetings strengthen our bond and adds to the team atmosphere.
Use of these kind of collaborative tools also removes veils of hierarchy which make it easier to feel like a connected, valued member of the team. It familiarizes employees with one another in a no-stress environment, exposes new hires to various functions within the company and creates a shared experience that promotes bonding across all departments.
We are a technology company, but these on-boarding practices are applicable across industries. Encourage employees to share experiences through various channels. Whether it's a virtual meeting tool, a company chat forum or simply a Twitter discussion grouped around a hash-tagged phrase, a company's deployment of a tech-based communication channel helps new employees feel welcome and valued in a short amount of time, which is proven to reduce turnover rates.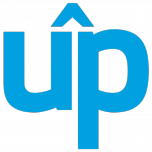 If you are interested in working with a team of expert developers, CONTACT US TODAY.