True Local is one of Australia's largest online business directories with millions of hits per month, sort of an Australian Yelp. When they approached us, we were excited to begin on what turned out to be one of the largest-scale and complex projects we've worked on.
Besides the challenge of working on a live site with such heavy traffic, we also had the challenge of creating work that was future proof. Here are a few tips to "future proof' your own project.
Choose the Right Framework
We chose to use Angular.JS 1.5 for this project for several reasons, the client expressed that was what they wanted, our developers are well versed in the latest languages, and not only is it the trending programming language to use, but it also has a solid foreseeable future. More and more companies are wanting their sites to function like single page applications, giving users the ability to navigate from section to section smoothly, without having to refresh the page. By the same token, savvy users are coming to expect that kind of smooth user experience. We also chose to use the 1.5 version as opposed to 2.0, because it's more stable, compatible with most browsers and other components which allow us to deliver faster. Something that is required for a site that receives the kind of heavy traffic that True Local does. Going with the newer version would also mean that changes would have to be made any time it's updated, because it hadn't yet reached maturity where only small frame changes were made.
Git Organized (Git It ?)
Ok, so maybe that was corny, but you git our point (I just can't stop). But anyway, using a code repository is essential when wanting to build anything future proof. This ensures that future developers will be able to easily reference your work and that new team members can quickly be brought up to speed. Git can also be used to automate deployment and testing — a must when deploying an application into production.
Create A Clear Distinction Between the Front & Back End
When the front end and back end are integrated nothing can be changed without doing it in the back end. Angular. JS completely separates the two, so that if front end developers need to makes changes they can do so easily without having to worry about messing with the back end.
These are some of best practices that we live by here at Upstack, what are some best practices you and your team use?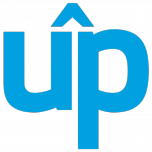 If you are interested in working with a team of expert developers, CONTACT US TODAY.