A month into working with MealPal, we were presented with the opportunity to bring the developers and project managers who were working remotely with the client to New York. Of course, we embraced this opportunity and try to encourage our new clients to do similar trips if their budget allows for it.
Meeting in person, socializing in non-work environments, and just spending time together in a physical space as opposed to a virtual one does wonders for building bonds, morale, and initiative. After our guys got an opportunity to spend so much time with the MealPal, it not only sealed in MealPal team members' minds that the developers were key assets, it also strengthened the resolve of our Upstack developers to make the project a success. They were already committed in their work, but the trip proved motivation to supercede the client's expectations, which is always our goal. But enough from us, picture say a thousand words — check out photos from trip below.
Some of the MealPal team
Upstack developer Victor Campeanu's peanut butter being confiscated at the airport
Beautiful NY scenery
Museum of Natural History
Museum of Natural History
The Brooklyn Bridge
Vintage shop in NYC
Upstack General Manager, George Cretu
Beautiful lights on the tree lined walk ways of NYC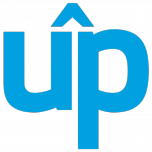 If you are interested in working with a team of expert developers, CONTACT US TODAY.